Olathe Imports is a proud sponsor of the American Cancer Society.  This year, through the Subaru Share the Love Event, we were able to raise over $16,000 for the American Cancer Society Kansas City branch! We extend a huge "Thank You!" to all of our wonderful customers who participated during this event.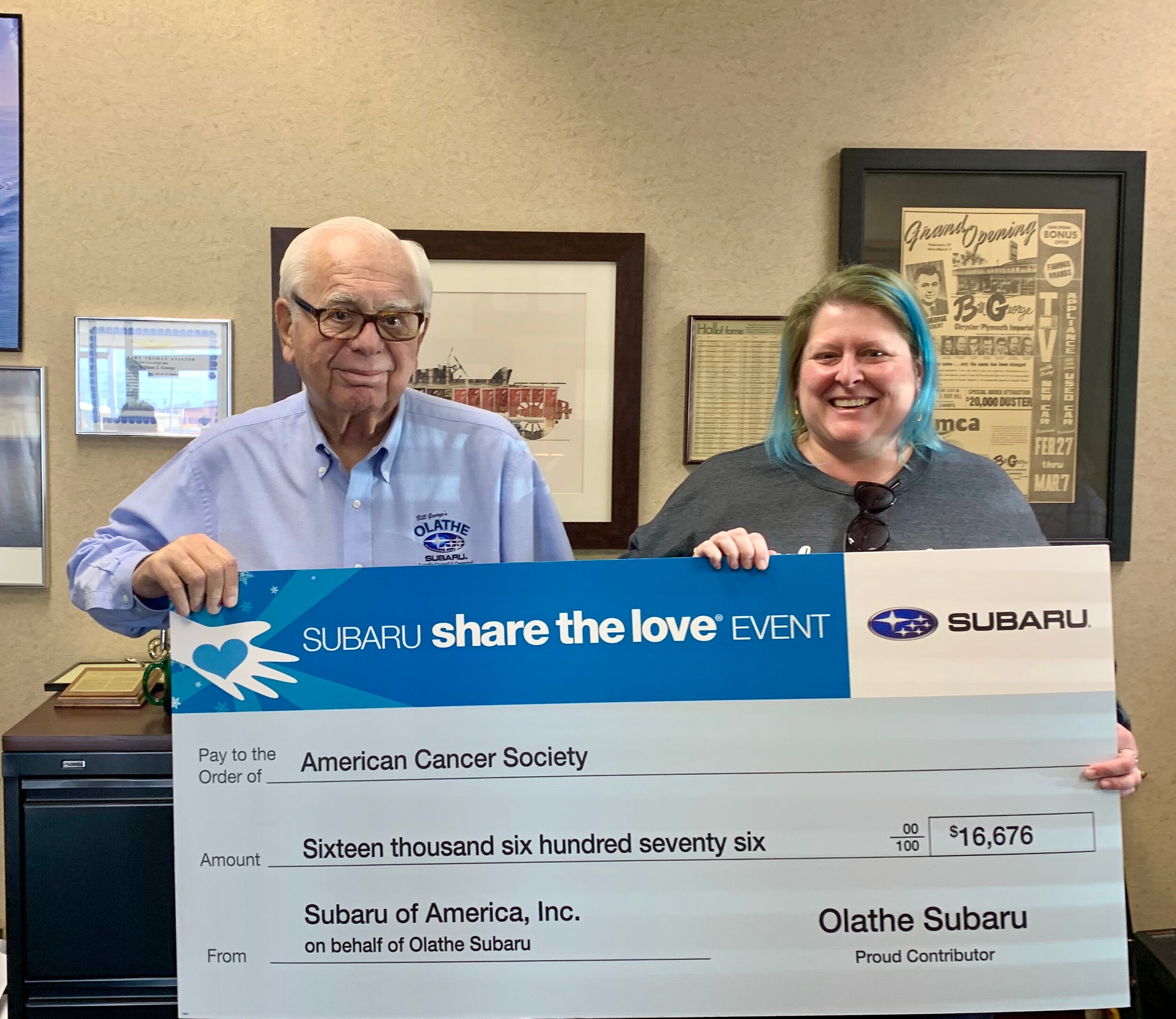 Every day thousands of cancer patients need a ride to treatment, but some may not have a way to get there.
Bill George's Olathe Imports has partnered with the American Cancer Society to provide transportation to and from treatment for people who have cancer who do not have a ride or are unable to drive themselves.
When not using the courtesy shuttle to transport our customers to and from the Service Department and their work or home. Jim 'Doc' Snyder, drives to the Kansas City Hope Lodge to transport patients so they can receive the life-saving treatments they need.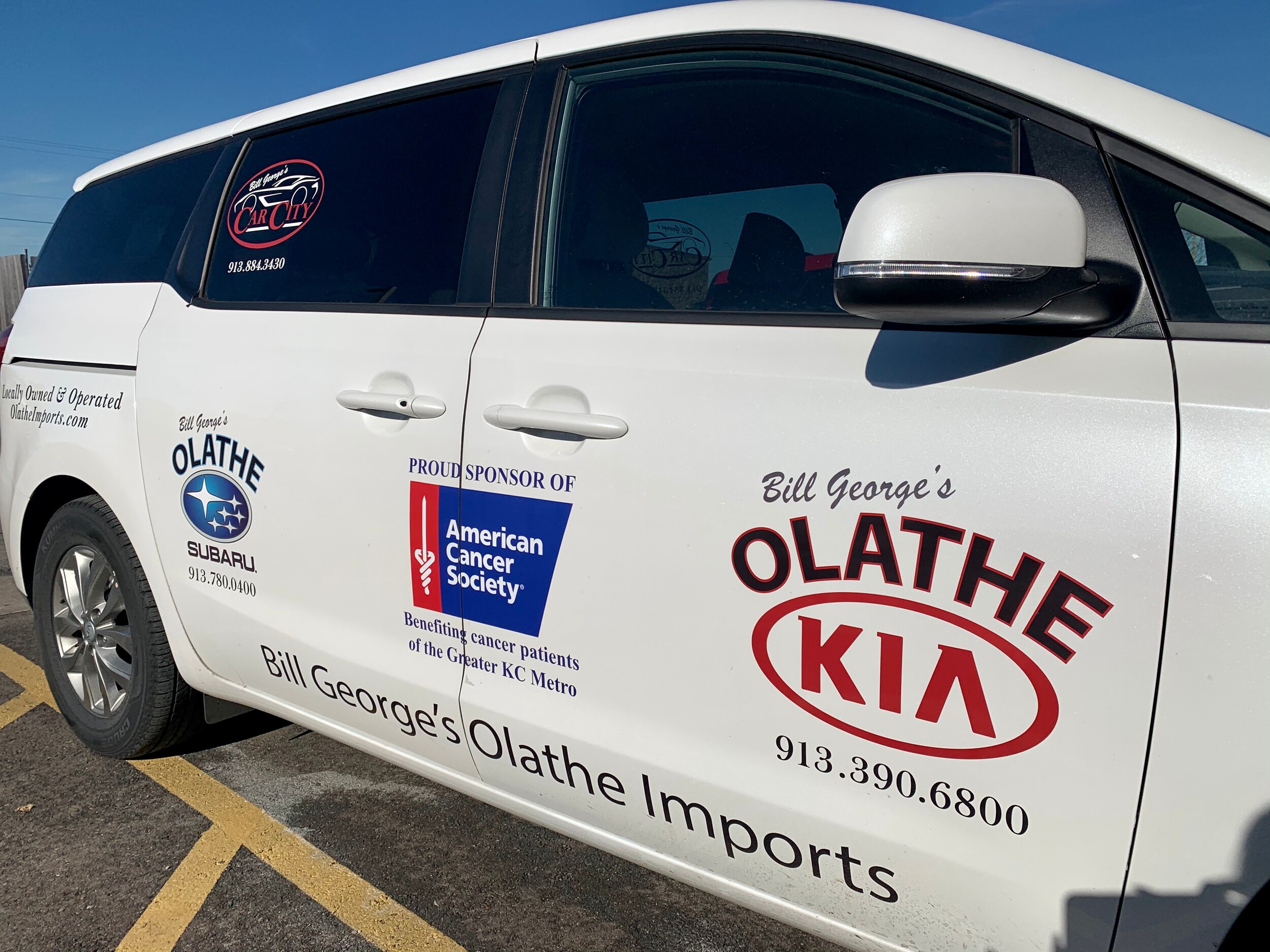 The Hope Lodge in Kansas City provides a home away from home for cancer patients who have traveled from out of town for treatment. The Hope Lodge in Kansas City services more than 1,693 patients and caregivers each year, completely free of charge.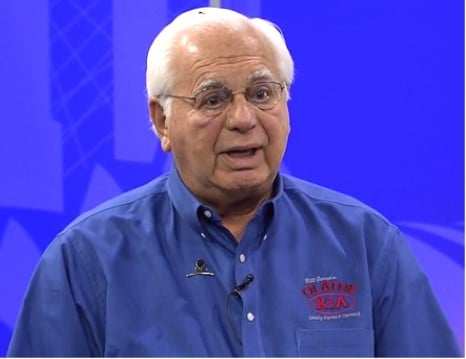 Cancer touches every ones' lives including Bill George,
 "I lost a sister and a nephew to Leukemia.  If I can find a way to help others win the fight against cancer by offering support, I will do so!"                    

For information about the Hope Lodge

Click Here>> American Cancer Society Hope Lodge