So you're in the market for a new or used car in Olathe, Kansas. You have so many decisions to make that your head is spinning. Do you buy new or used? What price range are you going to stick with? Sedan, SUV, or Truck? Two doors or four? There's a lot that goes into the process of buying a car.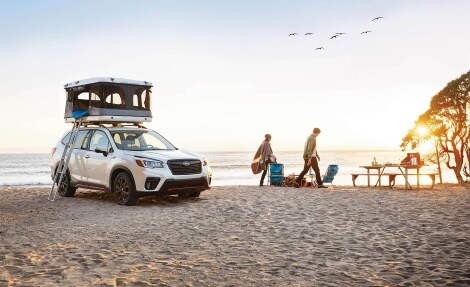 These days the cost of vehicles is definitely much higher than it used to be. A new vehicle can easily set you back $30k and a fully loaded truck off the line can set you back $60k. With the uncertain economy and higher price of new vehicles, even more people are turning to the purchase of used cars, and more specifically certified used vehicles.
What Are Certified Used Vehicles?
So what are certified used vehicles? Certified used vehicles are used vehicles, but they come with a few extra perks.
For instance, they have been completely checked out and refurbished before the sale. With a private sale, you don't really know if there is something wrong on a deeper level unless you bring in your own mechanic. With a certified used vehicle, that deeper level has already been inspected and the repairs made, and certified, before you purchase. You know exactly what you are getting before you get it.
When buying a used vehicle it's generally sold as-is. There is little protection once you leave the lot. It is possible to purchase a used vehicle with a warranty, but they are few and far between. With a certified used vehicle, you get a warranty with the vehicle and/or you will receive what is left on the extended warranty from the original owner. This gives you extra protection if something happens later on down the road. If anything should happen then your repairs are covered and you aren't out even more money.
A used vehicle of this nature will be cheaper on your insurance and sometimes you will find that these vehicles were owned by older people so they are extremely low on miles and almost as "new" as the other used cars. You can really luck out and get a fantastic car that now has an extended warranty, is pre-certified, and has low miles and a lot of life left in it.
Subaru Certified Pre-Owned
A certified pre-owned vehicle can come with a warranty from the dealership, but most manufacturers also offer their own certified pre-owned system. Knowing that your new purchase is backed by a warranty straight from the manufacturer should put your mind at rest that buying a certified pre-owned vehicle is safe and smart.
Subaru is perhaps best known for selling durable vehicles built to last. 97% of Subaru vehicles sold within the past 10 years are still on the road today. This makes a Subaru a good choice for a certified pre-owned vehicle.
To be deemed a Subaru Certified Pre-Owned Vehicle, the car must first undergo an exhaustive 152-point safety inspection. Everything from the brake pads to the tire depth is checked, and if the part of the vehicle doesn't make the grade, it's repaired or replaced completely.
Thanks to this exhaustive inspection, you can be sure that the vehicle is virtually as good as new. A report filled out by the technicians will show you all of the things that have been checked, alongside a CARFAX report that shows the history of the vehicle.
Where the Subaru Certified Pre-Owned program excels is the extras you get. If your vehicle is certified by Subaru you get an additional 100,000-mile/7-year powertrain warranty with $0 deductible, 24/7 roadside assistance, and available additional coverage.
You'll also get a trial subscription to SiriusXM for 3-months, subscription to STARLINK Safety Plus with Automatic Collision Notification for a year, and a $500 Owner Loyalty Coupon.
Are There Any Disadvantages to Buying Certified Used?
Not really. But with all of these perks to buying a certified used vehicle, there are also other things to consider. For instance, the cost of a certified used vehicle is generally a bit more than the cost of a plain used vehicle. For standard cars, the price could be $1,000 to $1,500 more, but for higher-end models, the price tag add-on could be even higher. This is to be expected considering the bonuses you are receiving on these vehicles. The actual inflation of cost depends dealership to dealership on what they charge, but expect it to be part of the cost and know that it is well worth it.
It is also important to remember that just because a vehicle is certified used doesn't mean it hasn't been in an accident. As with any used vehicle purchase, you should always ask the salesperson for the car report that will outline all of the former issues of the vehicle. Again, with a certified used vehicle, these issues will have been taken care of and covered in the sale.
Many of the vehicles currently plying the Lee's Summit, Lawrence, Shawnee, Lenexa, and Overland Park roads were purchased as certified pre-owned at a Subaru dealership near me.
Certified Used Cars in Olathe, KS
Buying a used car doesn't have to be scary. Certified used vehicles can be as safe a purchase as buying a brand new vehicle. The warranties are extended, the parts are fixed and new, the coverage is there, and the vehicle has a lot of life left in it to serve you and your needs for a long time to come. If there is an issue, your warranty will cover it in most cases and get you back on the road in no time.
For one of the best selections of new, certified pre-owned, and pre-owned vehicles in Kansas, come to Olathe Subaru. As one of the most trusted dealerships in the area with outstanding reviews from our customers, you can be sure you're getting the best service and the best used cars for sale for your money.